​
Let's Create
"Generation Wellness" Together.
Join The Movement
How Does

My Wellness by Nature
Benefit Practices and Patients?
Watch this short video from our Founders about this one-of-a-kind Platform
​
Guiding Patient Health and Better Business
​
Visitors discover better living options from your original videos, articles, physician profiles and affiliated suggested products.
​
Popular Searchable Topics include:
​
Alternative Wellness Therapies
Nutrition & Supplements
Providers Located by Modality
Proactive Prevention & Quality of Life
Pain Management & Recovery
BHRT, PRP and Regenerative Solutions
​
The Largest Cross-Media Platform that Connects You with Educated Consumers
​
Vetted and approved partners support adopting healthy and nurturing lifestyles in the best way visitors choose to consume - using the highest quality, informative and entertaining media. For partners, it's a robust, multi-touchpoint system that connects customers to your business or service.
The Partners Benefit from:
Maximum Exposure Through National Media Campaigns

​Direct Consumer Connection with our Proprietary Lead System

Becoming a National Wellness Influencer

Unparalleled Quality Video Production

Advanced Proprietary Marketing System
"My Wellness by Nature is a tremendous solution for patients and practices. It is exciting to be a part of something offering better living through alternative methods.
Julie Taylor M.D. / Pasedena, California
We're Looking For the Best of the

BEST.
My Wellness by Nature is a community of Like-Minded, Respected Wellness Professionals who share the intention of creating GENERATION WELLNESS together.
Our Process Delivers Exponential Exposure
Powered By Our Proprietary
Maximum Engagement System
THE MAXIMUM ENGAGEMENT SYSTEM
Our Maximum Engagement Platform
---
Over 1,250 CONSUMER TOUCHPOINTS Every Quarter!
High Level Exposure Across TV and Online Media Distribution Networks

Comprehensive Content Marketing Strategies

High Quality Video Content Production: Watch Video Samples

Pre-Production Planning, Script Writing and Content Management

Turn-Key Production and Editing of Content

FDA Content Experienced Designers and Producers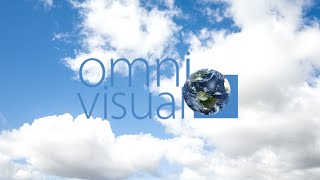 Watch Our Video Sample Reel
---
+ High Quality Video Production & Editing
---
Complete Video Production Includes: TV Show Appearance & Segment Production Hosted Practice and Medical Topic Features TV Commercials Physican Interviews Modality, Product and Health Education Videos Patient Testimonials Footage for Interview Support (B-Roll Footage) Interctive and Video Presentations Pre and Post Procedure Videos Pre-Appointment Videos High Quality HD Production Includes: International Award-Winning Video Producers TV & Video Host Camera Talent & Narration Complete Video Production Crew and Pro Equipment Quality HD Cameras and Lenses LED Light Packages and Designer Mic and Sound Engineer Package Green Screen Production (Optional) Teleprompter (Optional)
Professional HD Video Suite Editing
Multi-Platform Distribution Formats (i.e. Social Media)
Animated Graphics and Titles
Educational Animations
3D Animation Solutions
High Quality Soundtracks
Voice Over Narration & Talent
---
+ Optional Creative Services
---
Additional Creative Services Provided at $75 per Hour Print and Online Creative Design Website Design & Management Email Campaigns & Distribution Slide & Video Presentations Patient Education Videos Writting Services Social Media Support FDA Experienced Messaging Marketing Strategy Consultation Professional Photography Services: Physician, Staff and Location Photography Product & Modality Photography Photomanipulation and Enhancement Model Talent Casting & Management
---
+ Broadcast Media Distribution Network
---
My Wellness by Nature utilizes proprietary systems of media placement opportunities to drive relevent consumers to your practice.
These consumer engagements include top-level televison and online featured airings of your original videos and information for maximum trusted and third-party validated exposure. Here is a brief list of platform exposure opportunities: TV Ad Commercials Airing on Television and Cable Networks Using My Wellness by Nature TV Ads with Specific Practice Call-to-Action Targeted 30 and 15 Second Commercials Super TV Ad Features (Extended Commercial Break Mini-Features) Targeted Commercial Ads on Streaming Platforms (i.e. Hulu and Spectrum)
Guest Appearances on Television & Radio Shows
Home and Lifestyle Television Show
Featured 5 to 10 minute TV Segments "For Your Health" 1 minute Segments :30 Second Commercials :15 Second Commercials

My Wellness By Nature Televison Show
Featured 5 to 10 minute TV Segments "For Your Health" 1 minute Segments :30 Second Commercials :15 Second Commercials

"Industry Innovators" FOX Business News Channel
2 Minute Segment National Airing Digital / Online Version on FOX Network 15 Second Commercials In Show

American Airlines In-Flight Entertainment

2 Month Broadcast Package Available to All AA In Flights in US 2 Minute Broadcast TV Segment

Select Morning Shows

Good Morning Texas (example) Select Online Interview Platforms Vibrant Health Gurus / Various Hosts Including Gunther Mueller "Ask Dr. Desilva" TV and Radio Show New Jersey 7 Minute Interview Larry North Radio Show Pro Health Share / Julie Kaanapu Up to 15 minute Interview
"The Vibrant Health Gurus" Wellness Televison Channel Up to 30 minute Segments on Amazon Fire, HULU and Other Networks

Print Publication Resources

USA Today Featured Health Story (Distributed Where Applicable) Lifestyle Publication Articles and Features
---
+ Online Digital Exposure
---
Highly-Targeted Online Digital Ad Platforms Google Display Google Search Ads Extended Online Platform Exposure Networks My Wellness by Nature Extended Platform
Home and Lifestyle TV Extended Platform Featured Company Website Print and Online Publications USA Today Featured Health Story Medical Board Input Stories Lifestyle Publications Ads Lifestyle Publications Articles Lifestyle Publications Social Media Press Releases Press Releases Written and Video Content Links Included National Distribution Regional Distribution Practice / Physician Specific Marketing Social Media Local Engagement Managed by MWBN Practice Unique Video Posts Practice Unique Graphic Posts Practice Unique Online Articles
---
+ About Award-Winning Producers
---
AWARD-WINNING FULL SERVICE CREATIVE MARKETING PRODUCTION Large Brand Marketing Specialists for 26+ Years
Medical Marketing Specialists for 20+ Years
Science and Technology Marketing pros 25+ Years
International Award-Winning Production
Proven-Successful National Medical Marketing Pros
Proven-Successful National Market Expansion Pros
Proven-Successful Proprietary Revenue Increase System Developers
Pros at Medical Practice Marketing Solutions for 20+ Years
Pros at Patient Facing Marketing Solutions for 20+ Years
FDA Approved Content-Experienced Producers
In House OR Outsourced Marketing Services and Consulting From original broadcast television shows, commercials, web content and social media, to engaging marketing and media strategies, photography, print, and digital interactive user experiences - Omni has partnered with the greatest minds in marketing for over 25 successful years. Omni provides full-service agency management or can be a fresh complement to a corporate in-house marketing team.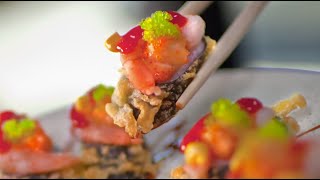 Some of Our National Brand Marketing and Production Partners: Gaylord Hotels
New Balance Stores
Hilton Hotels
Marriott Hotels & Resorts
Walmart
American Airlines
University of Phoenix
The Container Store
Greyhound Bus Lines
Pedigree
Lockheed Martin
Various NFL Teams
Cessna
Southwest Airlines
BioTE
Delta Air Lines

---
+ About Our Popular TV Shows
---
Home and Lif
estyle TV is a lifestyle weekend magazine show created, owned and produced by Omni Visual in its 14th successful season, airing in various television markets including ABC, CBS, NBC and FOX for maximum controlled content exposure and quality programming. Home and Lifestyle TV is often hosted by celebrity level personalities for greater validation, including Leisa Hart, previously the fitness TV fame of "Abs, Arms and Buns of Steel" home workout DVDs. Most omni campaigns begin with being featured as a "For Your Health" segment guest, which educates television and online viewers of your business in an entertaining way. This also affords featured guests national broadcast quality footage and messaging to be used across many other media platforms, including social media and news bureau stories. All segments are encouraged to be used in unlimited ways - providing tremendous and controlled 3rd party validation. The show featured many entertaining local and national topics to keep viewers engaged regularly. All show features are presented within the online website platform as well as many show social media platforms. Watch the Home and Lifestyle TV Show Opening: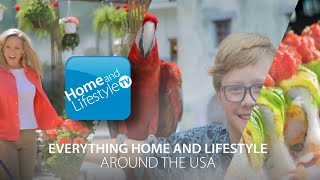 ---
+ The Process
---
Upon Contributing Partner Membership: PROFILE SET UP A Member Profile Page is created for consumer facing content and lead generation. STRATEGY A conference meeting is conducted and original ideas formed. Scripts and strategy are created and approved. PRODUCTION On-site or remote video production begins. EDITING Video editing, narration and animations presented for approval. SHARING Distribution to cross-platform online, social media, tv channels and networks. *Note About Your Team Leader Your production team leader will supervise your projects and analytics. This platform is designed to offer a fun and innovative experience to your practice as well as the viewers.
---
---
Why Partners Love Our Platform
IT'S AN OPPORTUNITY TO IMPROVE OUR WORLD
Our contributors are top-level wellness influencers who educate the community about taking an active role in their wellness. This content builds an incredible library of resources on topics that are engaging for all audiences.
3rd-PARTY VALIDATION
ON A NATIONAL LEVEL
Our founders have mastered the art of bringing the right businesses together for a common purpose. Combining the efforts of like-minded professionals and choosing to help the lives of many through better wellness education.
UP TO 50% OF MEMBERSHIP FEES GO TO MEDIA EXPOSURE
We use membership fees to promote national campaign efforts to drive consumers to our platform. WHY? So that our partners can benefit from massive marketing exposure opportunities that only Fortune 500 companies can usually afford.
Partner Membership Levels & Benefits
Memberships levels are based on your needs. Opportunities range from business listings to national media exposure opportunities including television, streaming TV, commercials and much more.
Perfect for businesses that
need advanced media exposure
Contributing Partners co-create original and engaging videos and social content in the best way visitors choose to consume - using the highest quality, informative and entertaining media. This robust, multi-touchpoint system connects customers to your business or service.
Comprehensive TV and Video Segments can be also be hosted by well-known media hosts, high-level scientists and/or physicians for greater viewer impact and validation.
​
Comprehensive 3rd-Party Validation Opportunities including:
​
Contributor's Corner Content Platform & Profile

Custom Landing Page with Provider Map

Broadcast Media Exposure

Lead Generation Platform & Product Store

Advanced Social Media Exposure

Preferred Listings in multiple service categories

Supporting Marketing Assets & Email Campaigns
Perfect for businesses that
need customer lead exposure
Affiliate Members encourage active approaches to one's "personal health responsibility." Vetted and approved, they support adopting healthy and nurturing lifestyles while replacing dependent prescription drug use for achieving a greater quality of life.
Comprehensive 3rd-Party Validation Opportunities including:
​
Business Profile & Self-Contributor Platform

Lead Generation & Product Store

Social Media Exposure through Wellness by Nature Marketing

Brand Influencer Network Accreditation

Business Listings in 2 Service Categories

Affiliated Partner Seal with Supporting Marketing Assets
​
Partners Marketing Asset Library
Take the guesswork out of maintaining your social media and online presence. Partners can access exclusive video and social media content uniquely branded and ready to share. Instantly share educational videos, engaging posts, email campaigns and more...all designed by national-level marketing experts.